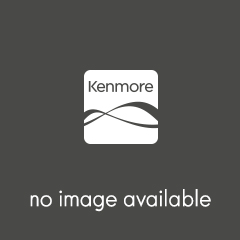 Item #

A109249505
Model #

79142
This product has no description
Perfect Every Time
Get precision drying with SmartDry technology that measures moisture levels and adjusts cycle time.
Handles Large Loads
7.4 cu. ft. capacity readily dries whatever the companion 4.5 cu. ft. washer puts out.
Large Capacity, Small Footprint
The 27" wide dryer makes it easy to add a new laundry pair in your current laundry space.
Sanitize Without Washing
Certified* Sanitize Dry lets you sanitize items like sleeping bags and stuffed animals, without washing.
No Sock Left Behind
LED Drum Light illuminates the contents of the dryer so nothing is left behind.
Certified Energy Savings
ENERGY STAR® certified dryers help conserve natural resources and save money on your utility bills.
An Earth-Friendly Dry
Use less energy while still getting great drying performance with the Energy Saver option**.
Maintain Peak Performance
The Check Filter indicator reminds you to clean the lint filter before every cycle.
Safety First
The Check Vent Sensor alerts you when there is not enough air moving from the dryer to the outside.
Ready to Wear, Fast
When you're in a rush, the Express cycle delivers an outfit or uniform in just 33 minutes***.
Hang Damp Items While The Rest Continue to Dry
Damp Dry signals when the load is 80% dry so you can remove items that are prone to shrinkage or wrinkling.
Say Goodbye to Wrinkles
Wrinkle Guard® tumbles clothes after the cycle is complete to help prevent wrinkles from setting in.
Touch Up and Ready to Go
Touch Up uses airflow and heat to release wrinkles from previously dried items or damp items.
Wrinkles Aren't a Worry
Casual cycle dries cottons, synthetic fabrics, knits, and permanent press fabrics without the wrinkles.
Gently Dry Your Delicates
Delicates cycle dries at a low drying temperature, protecting from shrinking and fading.
Bulky Items Dried Just Right
The Bulky cycle uses the right time and temperature for blankets, sheets, and comforters.
Gentle Drying Without Heat
Use Air Dry for items that require drying without heat such as plastic and heat-sensitive fabrics.
Softer, More Absorbent Towels
The Towels cycle gets moisture out without over-drying which can make towels scratchy.
Heavy Drying for Heavy Duty
Heavy Duty cycle uses high temperatures to dry sturdy fabrics.
For Everyday Laundry, Just Start and Go
Normal is the default cycle designed for drying everyday items like t-shirts, jeans and towels.
*Tested per NSF Protocol P154.
**Normal cycle only
***Based on 2.2 lb. load
More Information
Properties
Identity

SSIN : A109249505

UID : e24cfc49-1b2d-42b6-a7f6-3b69f259f0a6

MfgPartNumber
79142
ItemPNO
02679142000
BrandName
Kenmore
ProductURL
/kenmore-79142-7.4-cu-ft-energy
SoldBy
Sears
FulfilledBy
Sears