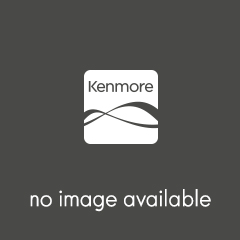 Item #

A106604195
Model #

22-14179
This product has no description
Removable Third Rack
The removable third rack provides 35% more loading area* that's the perfect place for large utensils such as cooking spoons, spatulas and chef's knives.
Adjustable Upper Rack
Lower, lift or remove the Adjustable Upper Rack with ease to accommodate large and oddly shaped items.
SmartWash® Cycle
This sensor technology gathers information such as water temperature, water pressure and soil levels to deliver the best cleaning results for each unique load.
Accela Wash Cycle
Get your dishes to the table fast. The Accela Wash cycle gives you clean dishes right when you need them most.
UltraWash® Wash System
Constantly filters the wash water throughout the wash cycle so dishes come out clean.
UltraWash® Filter
Eliminates food particles as small as a grain of fine sand to keep food from redepositing on dishes.
Heated Dry
A heating element in the bottom of the dishwasher helps remove moisture for drier dishes at the end of the cycle.
Extra Dry
This feature uses a heating element and extra drying time to deliver a thorough dry. It also adjusts dry time to match the selected wash cycle and delivers drying for each cycle.
Delay Start
Now you can delay the start of the cycle for up to 24 hours, for the ultimate in flexibility.
Leak Detect
The Leak Detect System is a combination of multiple features that measure and monitor the flow of water at various points. If a problem is sensed, the unit can take action by draining the tub and alerting you when necessary.
Stainless Steel Interior
Not only do Kenmore® stainless steel tubs look good, but they also resist food stains and retain heat to improve drying performance.
Sound Package — 45 dBA
Go ahead, make that phone call. At dBAs this low, your dishwasher won't interrupt you.
Time Remaining Display
Instant feedback on where your dishes are in the cycle and how much time is remaining, so you'll know when your dishes are clean, dry and ready to use.
End of Cycle Light
Easily pinpoint the end of the cycle. When the white light turns on, you know the cycle is complete.
Sanitize Rinse Option – UL
Know it's good and clean with the UL Certified Sanitize Rinse Option that eliminates 99.999% of bacteria.
ENERGY STAR® Certified
ENERGY STAR® certified models exceed government standards to help conserve natural resources and save money on your utility bills.
*Compared to Kenmore® and Kenmore Elite® two-rack dishwashers.
More Information